Joan Marie – Intuitive Specialist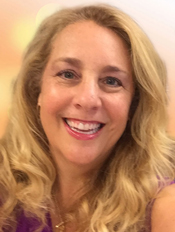 I specialize in using my innate gifts and talents to help others heal their lives, remove blocks that are preventing them from reaching their highest potential and experiencing the success that they desire.  My name is Joan Marie Whelan and I am an intuitive specialist who works as a medical intuitive, business consultant and a personal life coach.
I show you how to change your life and finally release all those issues, blocks or past hurts that have been stopping your forward movement.  Many people come to me because they don't understand why their life isn't flowing and they want to get to the root of their problems.  I guess you can say that I am a problem solver.
Through the power of my intuition, I have fine-tuned my gifts to the point that I have what I call, X-ray vision.  I can see the blocks in the body and can identify at what age the situation first occurred.  I can show you the root cause of your issues so that you now can learn how to change your attitude, behavior and even, if necessary, your environment so as to heal, grow and fulfill your destiny.
People often come to me when they feel desperate or unable to find their true self.  When we are unhappy and unable to function at full throttle, we often feel like a failure.  That is an unfortunate state to be in and one that can ideally be changed if you are willing to do your work and get to the heart of the matter.
As an intuitive specialist, I can most definitely help you improve the quality of your day-to-day living and create the lifestyle change that you may be craving.  Whether you are seeking true love, financial freedom, a new career or simply desire to enjoy good physical health, I will be able to help you reach your desired goal. I believe it is possible for everyone who is interested to learn to awaken their own inner voice, their soul power, by taping into their intuitive power. Awareness and preparation is half the battle – no matter how insignificant one's problem might seem, when you are able to gain clarity as to its origin and learn how to release the past, you will be in the right place to finally grasp and hold onto the life you desire.
~~~~~~~~
Testimonials from clients who utilized my services as an
Intuitive Specialist:
Joan Marie:  I cannot thank you enough for a fabulous day and a life changing process. I have been "processing" for a couple of days and took time off just as you suggested, but continued to write. I do have to share with you that on Sunday, I was going through "cravings" for your company. It was a bit like withdrawal…smile I guess you really did recharge my batteries! Thank you!I am doing my homework and today started to outline chapters for my book. HA! See the beginnings of your inspiration? I also picked up Jack Welch's book and have been reading voraciously…excellent suggestion. So the journey has begun! I told my Virtual Assistant that I'm on "pause" and asked if she were willing to hang in with me and she said not only hang in but would be available to brainstorm anytime I needed it! I simply cried…what a gift this was to me. And all because of YOUR gift to my life! Thank you!!!

You're simply the best!

Chris Makell MS, CPC, PDC
Physician Leadership Strategist
Three years ago I started working with Joan Marie to deepen my intuition. What an incredible journey it's been! What started out as one session transformed into a road of re- awakening for me. Over the past three years, I have gotten to know myself deeply and have formed a beautiful and unbreakable bond with myself. Such changes in me has enhanced my quality of life, my marriage, and relationships with my family & friends. As I continue with this journey, I will be learning how to integrate the element of healing into my profession as a Pediatrician. It feels wonderful to be on a path that aligns with my soul's purpose. Thank you, Joan Marie for this life changing experience!

Vanessa N.
Joan Marie,
Thank you soooo much for everything you are doing for me, and have done for me.  I honestly can say I don't know if I'd still be on this earth today had you not come into my life.  I am truly blessed to have you in my life, as a mentor, as a teacher, as a guide. I know I am a lot to handle, and so I thank you from the bottom of my heart, and every cell of my body, for your patience and endless love, caring and support.  The life I am going to have is all because of the work I have done with you.  You've saved me  and for that, I am forever grateful.

Love, Delores
Joan Marie has helped me identify the patterns of my life and their origins, releasing them without blame and shame. She has taught me the power of manifestation and being effective with my feelings. In the last two months my business has almost doubled, I've secured the home I've been wanting for years and I have grown to love who I am as a person, more then I thought possible.

Looking back on my life a year ago, I am so proud of how far I've come. The more I learn, the more I'm aware that I have so much more to learn. This has been the hardest work I've ever done and I'm thankful to have Joan Marie leading me in the process. She has been my north star when I had no sense of direction.

Julia
I began working with Joan Marie because of the health challenges I am facing.  I am blessed to be married with 2 children and yet at the same time I am very challenged because I live with Chronic Pain due to several illness's one of them being MS.

When I worked with Joan Marie in the first couple of minutes of our session she immediately began to share with me the exact age the disease began in my body and started sharing several significant experiences that I had as a child that were still affecting me today.  What I finally learned and realized was that my past hurts and emotional pain was the root to my present life health challenges.

Joan Marie is teaching me to heal very deeply by the meditations and processes we do together in class.  I am learning to build a relationship with me and bring back the pieces from the past that was surfacing in my present live.  I am doing exercises that Joan Marie has given me regularly and my health is getting stronger, my pain is lessening and I am on my way to truly changing my patterns and dissolving my health problems.  I love working with Joan Marie and I am excited to continue to participate in anything she does!

I can honestly say, my life is changing dramatically since beginning my work with Joan Marie.

Marsha Allen, PA
As an
intuitive expert
, I have helped thousands of people change their perception and their quality of life. By utilizing my special gifts, I teach, inspire and show people how to take responsibility for where they are today, as they begin to discover and ignite the driving force to transform their lives.
As an International Medium, Energy Healer,
Medical Intuitive
and Business Consultant, I skillfully combine my wisdom and knowledge with my understanding of psychology. I have turned the most ardent skeptics into believers.
Through the power of my gifts and being a conduit between this realm and the Universal Flow, I can see, hear and feel the emotions of those who have passed on.  I also have the ability to read energy and by doing so, I can see into the human body and decipher where the pain originates and counsel my clients on how to remove it.
Doctors from around the world have referred their patients to me because they realize that many illnesses are emotionally based.   As I help many individuals heal on the emotional level I also let them know the exact age the disease started in their body and why.
I also serve as a business consultant with many top-level professionals throughout the World.  Everything we do in life is centered around relationships, whether it is a relationship with yourself or others.  Consequently, as I consult with my business clients for their businesses, they must, out of necessity, also heal their own emotional house where all problems stem from.  I can confidently say that everything is connected in life and it starts with you on you.  Please make the time to go to my website and review some of my work and sign up for my newsletter and weekly inspirational articles and videos.
website: www.joanmariewhelan.com
Copyright 2014 · All Rights Reserved - JoanMarieWhelan.com