Biography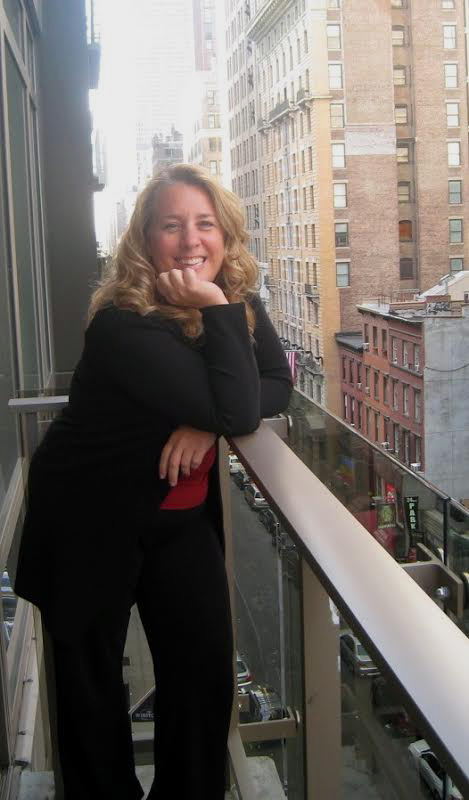 Joan Marie is an accomplished Medical Intuitive, and Business Intuitive and is the founder and President of Joan Marie Companies. She is fast becoming the World's leading authority on the teachings of Intuition and how to make your Intuition work for you in your life. She is famous for her uncanny details as a Medical Intuitive. People seek out her skill at being able to scan your body in search of clues for the disconnect as she sees the emotional link between the disease or situations happening in your over all health. Joan Marie has teamed up with Doctors from all over the world to consult with their patients to help resolve their medical problems. Many doctors refer their clients and encourage them to work with Joan Marie because they too realize that many medical problems are emotional based. She is also a medium and can communicate and deliver messages from loved ones from the other side. Joan Marie's life mission is to not only awaken you to your true life's purpose but to also assist you at the core of your soul with healing any emotional problems that are continually coming up in your daily life. Through her special talents and gifts Joan Marie can share with you the exact age when your problem began as she works with you to bring you specific tools to help you heal your soul and emotions. 

Business intuitive

Joan Marie is also an accomplished, internationally recognized business Intuition Expert, she works with numerous Corporations guiding them to grow their business as they create and become aligned with their purpose and passion. She has saved millions of dollars for her corporate clients, and showed others how they can create millions. She has guided many start ups to grow rapidly and become successful through integrity. She has taken many clients to 6 & 7 figure income levels because when they have pushed through their blocks and limiting beliefs, success follows. 

Joan Marie in your living room 

Joan Marie has made the decision to take charge of her life and be responsible for every thought, action and moment on a daily basis. Allow her to show you how you can also do this by taking her home with you through her workbook and CD series "How to be Tap into Your Intuitive Power". In addition, Joan Marie has such programs as The Manifestation Method, where participants learn to manifest greatness in all areas of their lives; Coaching Corner, a monthly home coaching program created to provide encouragement and monthly direction in creating the life of your dreams; and more.Joan Marie loves teaching! She uses her skills to help others create a life that flows easily and effortlessly. Joan Marie clearly practices what she preaches as she has accepted her role to share with the world her innate powers and abilities. Her belief is: "If she can have this life, you can too!" 

Her training 

A Broadcast Journalism, Psychology and Spanish triple major graduate of Lynchburg College in Virginia , To support her abilities, Joan Marie Whelan has trained with Brian Weiss, MD, Chairman Emeritus of Psychiatry at the Mount Sinai Medical Center in Miami and has taken Counseling courses through the International Conference on Science and Consciousness. She is also a Master Practitioner of Neurolinguistic Programming, a Master Results Coach, a Master in Hypnosis, and studied Advanced Neurological Repatterning. In addition, Joan Marie is also a certified ThetaHealing™ Practitioner. 
Copyright 2014 · All Rights Reserved - JoanMarieWhelan.com