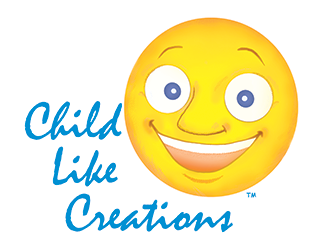 Meet the Founder and Creator of
Childlike Creations LLC.
She gives support–inspiration–encouragement and
direction to the lives of children and their care-givers
ABOUT THE CREATORS:  Child Like Creations, LLC ("CLC") was founded in 2005 by a dynamic mother/daughter team Joan Marie Ambrose and

Joan Marie Whelan inspired to design and market noble-sense children's entertainment, merchandise, books and games that empower, educate and entertain.  The Company bases its content philosophy on "Sharing Joy and Friendship" through empowerment, education, and entertainment. The Company's design and approach for marketing angel-like characters has emanated from the founders' research that, across all cultural regimes throughout history, there have been stories and sightings about angels and how they have given messages of warning, help, and encouragement and above all, messages of love. CLC's angel-like characters, Power Angels are the  Lit'l Messengers sharing thoughts of truth, courage, love, self-empowerment and protection, just to mention a few. Their mission and goal is to help adults and children refocus personal goals and sense of purpose while recognizing that all individuals can empower themselves in all aspects of life.
SHOW DESCRIPTION: Power Angels is geared at kids aged 4 to 9. It focuses on Lit'l Joanie and her friends, as the main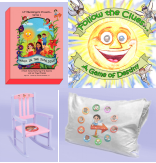 characters with the  Power Angels who are the mentors and super hero's for the children.  It is a story of powerful angels as mentors who teach balance and harmony in everyday living. Success and inner balance comes from developing, practicing and nurturing "noble sense" qualities from the inside out. At the very center of this process is self-respect rooted in the recognition of the goodness within ourselves and others. The goal is to help children and their families realize that they are not alone and understand that it is okay to be different. CLC's angel-like characters who are the Power Angels and, Lit'l Messengers, teach that our birthright is to feel good, powerful and supported in all aspects of our lives.
PRODUCTION & DISTRIBUTION:  CLC is currently seeking a production and distribution partner.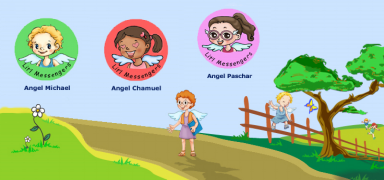 STRATEGY FOR ROLLOUT: CLC will bring to the marketplace a brand of products that address a truly unique, significant and, as yet, unmet need in the educational and entertainment marketplace. CLC's primary focus is the launch of the Power Angels show and the licensing of related products including games, books, bedding, furniture and angel like dolls. The company has developed two initial games: "Follow the Angels, the Destiny Game" and " Power Angels" teach the principles of self-worth and cooperation (sharing and caring) in a fun and entertaining way.  CLC will seek out partnering with children's outreach projects and programs and secure product endorsements by national and international companies who are in alignment with the company's mission.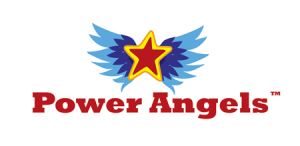 Testimonials
My family has played the Angels game together multiple times and each time we learn something new about ourselves.  At first, I thought it would be something "fun" for my six-year-old to do, I did not realize how eye opening it would be for our entire family!  What a blessing it was each time we played the game together.  We found ourselves in very thought provoking situations.  It was awesome to overcome the fear of finding the beauty we have in our own hearts as well as complimenting the other players on their best heartfelt features as well.  We are often unkind to ourselves and can't see the good we do, it feels good when someone else recognizes what we cannot see.  It also made us work harder for others so we would have more to say the next time we played. We loved the game and have recommended it to many of our friends and relatives.
The Guerrero Family
North Port, Florida
12-1-16
I am an occupational therapist that works mostly with children in an outpatient setting. The kids at work love the game made by Joan Marie Ambrose. I work with a variety of children with all different diagnoses. The children that have benefitted the most are victims of childhood trauma. This has been a great tool for them especially in building self-confidence and to know that others care about them. I have 2 clients in particular that will ask to play this game over and over. If this game were on the market, it would be in my therapist tool kit.
Cheryl Albright
OTR/L, RYT-200 Occupational Therapist/Registered Yoga Teacher- 200
Click HERE for our PowerPoint Presentation
NOTETo contact Joan Marie Ambrose call her at (973) 342-1434.
Copyright 2014 · All Rights Reserved - JoanMarieWhelan.com