Manifestation Method
"Never again in this lifetime is it your job to be less than, to settle or to do something that no longer serves you." Many of my clients who partook in this program share how this Manifestation Method Program became the tipping point for their transformation."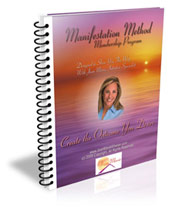 You can only bring in a vibrational match that you feel inside of yourself. That means that you can only manifest on the outside what you are experiencing on the inside of you.
"Walt Disney said;
It's Kind of Fun to Do the Impossible."
Find out how Mike came to a life transformational moment just by one word that I used to change his relationship with money immediately dissolving his $150,000 debt. Then he discovered that indeed, it is "kind of fun to do the impossible." He is living proof!
Carey has been looking for the answers to her problems on the outside. When she took the time to go within herself and look for the answers they became within her reach.
Walt Disney had it right! Look what he accomplished and you can too
This program is "about you on you." You have the power within to shape yourself and your circumstances
"You cannot fix what is wrong on the outside if you do not know how to fix what is wrong on the inside. When my students learned how to heal from their past emotions, everything started to flow more fluidly~ they were able to take charge over their story and direct its course and you will be able to achieve that result too!"

—Joan Marie
There are a growing number of professionals just like you, who are no longer willing to accept the status quo. You're looking for a NEW model for success; one that will thrust you into a higher vibrational realm where you and your heart, mind, and soul work together to create the perfect match so you can achieve your Transformation. Allow change to become your friend.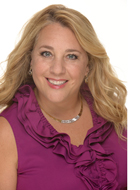 Hello, I am Joan Marie Whelan, the Intuitive Master who has helped thousands of business professionals just like you identify with the blockages that have hindered your personal and professional growth and success and enabled you to find the solutions to your life's problems and circumstances.
The many students who have taken my Manifestation Method Program have improved their life within the 90 days time frame of this program and you can too!
Now, this program can be yours and you can learn this process in your time and according to your schedule. There are a growing number of people today who are raising their consciousness and understanding the path to manifestation is within their power, within their control. When you have a flow in your life, things happen and you manifest. My Manifestation Method Program teaches you to value you, your time, your thoughts and it directly corresponds to how you feel and vibrate so that you become a perfect match with the Universal flow.
It is all about you on you! You see: "You cannot fix what is wrong on the outside if you do not know how to fix what is wrong on the inside."
Each one of us has the power within our core to generate greatness~~it is all in the know-how!
Let me tell you a little about
My Manifestation Method Program:
This is a 3-month program with 13 downloadable audio instructional classes
There is also an additional Bonus with 3 diagrams and visual tools to help you better understand and succeed
M—Mind Map the outcome that you want
A—Attention to your thoughts is vital
N—Nurture what you value and believe in
I—Intuition–identify with your higher self and invite it into your consciousness
F—Focus always on positive feelings-they will help generate your greatness
E—Energetically pulsate with the Universal flow
S—Success is your birthright- it is all about you on you
T—Tenacity, and discipline go hand in hand
Heidi from New
Hampshire writes:
Joan Marie – "I am so thankful you have found a way to share your personal life experience in a way that helps people like me find direction and focus in my own life. There are times when I would love for someone like you to just tell me where I am supposed to be going or what I am supposed to be doing. However, I have found that deep down that is not what I am wanting. What I truly desire is for my connection to my inner being to be so clear that I am the one coaching me through this life. I am the one guiding me as to which possibilities feel good and which ones don't. As a result of your journey, you can provide me with the means to tap into my inner guidance system by releasing the resistance that keeps me disconnected from it.
As a result, I am realizing the magnitude of who I am."
Thank you for your gift to me.
In Love, Joy, and Gratitude,
"If You are Ready to Take Action and Turn Your Dreams into Your Reality, Here is Where You will Find the Tools You Need to Turn Your Life Around, Experience Success and Abundance in a Life-Altering Way!"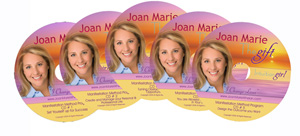 "My Manifestation Method Program is tried and proven…listen to what several more of my students have to share.
Mark from
Southern California said: In this past week's Manifestation Method session God channeled a miracle, through you, for me.
What a difference one word, the correct one, can make.
As you probably know about me I've done a lot of work on me and cleared a lot of baggage, including rejection and unworthiness issues. Up until last Tuesday, I was never consciously aware of the sense of being 'unwanted' that had pervaded my life. It was
the water I was swimming in.
Your courage in bringing your intuition to me has allowed a very positive shift in the way I feel. I've known how to 'act' confident most of my life. Now my confidence is authentic. The confusion around what I want is gone and I can now focus on and visualize the outcomes I want. It happened in an instance. Incredible.
I wish I knew someone like you 40 years ago. I could have saved a lot of money on EST, Scientology and tons of books and tapes. So far, this week I've only had thoughts of lack a few times. I'm focused on what I want most of the time and it's getting easier and better. My self-hypnosis sessions are now flowing easily and effortlessly. It's amazing how difficult they had been given my education and experience. It's just proof that the past must be cleared before suggestions have any effect. Thanks again. If we ever meet I'm going to give you the biggest hug.
MT
What a blessing it is to have Joan Marie in my life.
When she told me about her manifestation program I was elated. It was exactly what I needed. My life was a train wreck. I had just gone through a heartbreaking divorce, I was in a horrible automobile accident, moved from California to Oklahoma to be near family with hopes that I would get the support to help me rebuild my life.
Found out that they did not want me here after I had built my home. I could not get hired so I decided to get back into Real Estate. I did well in California, so why not here. Well, the economy fell apart and I became financially tapped.
Talk about hitting a wall.
Participating in Joan Marie's Manifestation program helped pick me up off the floor. Her program gave me a chance to heal. She took my hand and showed me that I have value. During the 3-month program, I was given so much support, not just from Joan Marie, but from those in the program. This was so important to me because I felt I had no purpose. Women in general work our entire lives taking care of our home, husband, kids, and some a successful career. When all that is taken away it can be very devastating. Now we have to rebuild and figure out who we are and where we want to be. In Joan Marie's Manifestation program you can find peace with who you are and her guidance enables you to figure out the rest. I won't say dealing with the hurt and disappointment was easy, but her ability to rebuild your faith and confidence is a tremendous blessing. She enabled me to manifest my dreams. I am now building my life as it should be in this lifetime. I am currently writing, getting coaching in Real Estate investment, and developing my marketing program. I now wake up with a purpose, I have faith in my future, and I love who I am. This program will change your life and manifest so many blessings. I will always be grateful.
Sincerely, Carla Ewell
I cannot express enough how appreciative I am of Joan Marie and her teachings through the Manifestation Method.
We are in week two and I already feel such enlightenment and a personal transformation.
I entered into this program because I was in such emotional distress that I was desperate to heal myself.
I could not see my future past the next day or two.
I just wanted focus and clarity to know where I was supposed to go with my life. So I invested myself into this program with intense anxiety and fear, but with a strong desire to change.
I am not cured. I am not finished. I have so much work to do, but it is working for me. I am ready and willing to do more…….I will see you all at the end of this program with a great sense of relief, better intuition, and a BIG smile on my face.
Your friend (and eager student),
Cristina V. B
New York
Finally, you have a program that is now only telling you the "HOW" but through the examples and stories of my numerous students, you get to see first hand how others have dug deeper into their emotional issues, dissolved them and felt the freedom that this process reveals. This program is Your Key to Your Success!
This Program is Designed for You!
Results That Count!
I know you will love this program. I will be with you throughout this entire program. You will see how I interact with my students and with you. I look forward to working with you.
We will have fun.
Joan Marie the gift
Intuition girl and your Intuitive Master
www.joanmariethegift.com
Contact the office at: (941)-954-9001
---
Manifestation Method CD Program – $349.00
Manifestation Method MP3 Program – $149.00
---
Copyright 2014 · All Rights Reserved - JoanMarieWhelan.com