Isn't it time in your life to end your
internal war of inner conflict, anger,
hurt and forgive yourself?
---
I want to ask you a few questions…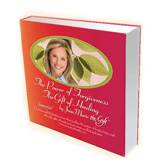 Are you your own worst enemy?
Are you drowning in our anger and resentment?
Are you tired of wearing a mask to hide your pain?
Do you feel wounded and unable to succeed?
My new 3 part Program series, The Power of Forgiveness the Gift of Healing is the one product that will help you turn your life around and achieve all that you want and all that you desire.
This new 3 part Program Series was designed to help guide your healing as the split between your ego and your soul is dissolved and you learn to live the authentic life that is your birthright.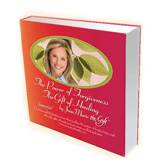 Your transformation is within your reach
My 3 meditations will take you, step by step in the process of releasing the pain, anger, resentment or whatever emotions that have been blocking your progress and success to the realization that the light that shines in you, through you and around you is your partner in life and Success.
I GUARANTEE YOU WILL FIND THE SOLUTION WHEN YOU ARE WILLING TO TAKE THE FIRST STEP TOWARDS YOUR HEALING
Joan Marie's 3 part series coaxes your shadows out of hiding as you courageously take a stand towards your transformation. This 3 part series holds the key to your self-expression, fulfillment, and success as your authentic self-surfaces and you understand how all aspects of you have been healed. I know this has brought me to my transformation. Thank you—Martha A, Plano, TX 
This program shipped to you in a special
3 CD package for only $44.47

For Immediate access
The downloadable MP3 Audio collection
of 3 CD's is valued at $27.97 
This CD series is about 
your transformation
The CD's will help you:
Connect with your Soul and your Source
Understand your Authentic Self
Forgive the Real You
Learn to become Honest with Yourself
Fall in Love with All of You
Live with the Peace and Joy that Healing Affords
Allow Joan Marie to walk with you on a wonderful and exciting journey as you dance with the essence of your Soul. You will bring closure and release to all the unnerving situations and events of your life. I know you will discover your solution!
GUARANTEE: Changing one's life and moving forward does take work. But I can guarantee you that you will reap the benefits when you take the time to do the healing work that I have shared within this 3 part Program series. This is why I stand behind my product. I will give you 30 days to examine this product and listen to the powerful meditations. If you want to return the materials before 30 days have passed, you can do so.
This program shipped to you in a special
3 CD package for only $44.47
For Immediate access
The downloadable MP3 Audio collection
of 3 CD's is valued at $27.97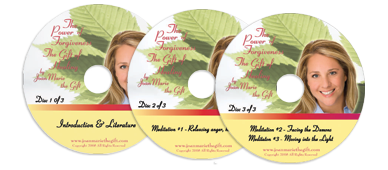 All the steps to help you release and heal are included within these 3 powerful yet soothing CD's. I guide you through the process as you allow forgiveness into your life.
94% of Americans believe that it is important to forgive, yet only 48% say that they usually try to forgive. I invite you to be part of the higher percentage. It will not only benefit you personally but add to the overall survival of the planet.
It is your birthright to enjoy a life filled with great wealth and abundance. The time is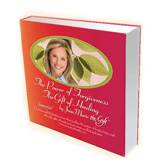 NOW to begin to create the lifestyle that you continually dream about. It can come true—but for it to be your reality, you FIRST Must let go of the dead weight that has been your nemesis.
I believe in you, your courage and determination and I know that you possess great power. That is why I invite you to open your heart and decide right NOW to let in the new that was meant for you and believe that this new can only be received when you openly and willingly let go of your past and choose to live in the present moment.
The healing process starts on the inside first.
See and accept all the possibilities, opportunities and begin to feel more in control of "You" and Your life and all of your circumstances. You have nothing to lose and a brand new world filled with success to gain.
---
The Power of Forgiveness CD Bundle
The Power of Forgiveness MP3 Bundle
---
Copyright 2014 · All Rights Reserved - JoanMarieWhelan.com