Coaching Collection
Shopping Cart will appear below once items are added.
with Joan Marie "The Gift"
Coaching Collection CD Package – $187.97
Coaching Collection MP3 Package – $54.99
Are you seeking answers to your many questions about …
How to get support on your various life issues?
How to feel empowered?
How to gain insight and basic skills for attaining your goals?
How to find solutions to your numerous life's problems?
And Much More?

I want to show you the "How" to learn and grow and this product- Coaching Collection with Joan Marie the Gift is a powerful way for you to start!
This series consists of 12 easy to follow yet filled with 12 powerful messages that will allow you to learn at your pace, in the convenience of your home and at the time that is convenient to you.
Some of the topics covered are:
What do you Value
Foundation for Long Term Change
Process of Strategic Visioning
What are your Beliefs
The Magic is in You
Remember…This is a year of powerful change and manifestation….Take Advantage of this "Window of Opportunity"
Are you ready to STOP doing things the old way and ready to claim your gold?
This program shipped to you in a special 12
CD package for only $189.97
For Immediate access 
The downloadable MP3 Audio collection of
3 CD's is valued at $129.97
The Coaching Collection Series was designed to answer frequently asked questions that I received daily, and also, to give solutions and tips that will help you improve the quality of your lives.
Life is often a journey into the unknown But with a tool such as the Coaching Collection, you need not feel alone.
There is always light at the end of the tunnel—if you are willing to take the next step
Price $189.97 with Bonus handsome CD case + my EXTRA BONUS GIFT to you a special CD included: 

"Breaking Through Your Barriers from the Past"
Two ADDED BONUS GIFTS for YOU!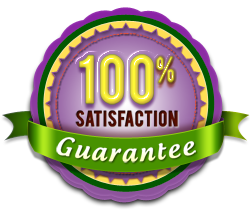 GUARANTEE: I will give you 30 days to examine this product and listen to the powerful lecture CDs. Changing one's life and moving forward does take work. It is an investment made for your transformation. But I can 

guarantee

 you that you will reap the benefits when you take the time to do the work that I have outlined within the CDs. This is why I stand behind my product. If for any reason you want to return the materials before the 30 days have passed, you can do so.
There's no way to forget what you learn on these CDs because they are with you to reuse as many times as you wish.
I know you must be feeling excited about finally discovering the answers to many of life's questions that have been haunting you for so long are within your reach. There are strategies and guiding tips that will allow you to open your heart and mind as you begin to follow some of the steps outlined within these CDs.
After all, the truth is, it is your birthright to enjoy a life filled with great wealth and inner peace. The time is NOW to begin to create the lifestyle that you continually dream about. It can come true.
I believe you are worth the investment in yourself! I believe in you and your ability to grow. Open your heart and decide right NOW to let in the new that was meant for you. See and accept all the possibilities, opportunities and begin to feel more in control of you and your life and all of Your circumstances. You have nothing to lose and a brand new world to gain.
---
Coaching Collection CD Package – $187.97
Coaching Collection MP3 Package – $54.99
Copyright 2014 · All Rights Reserved - JoanMarieWhelan.com