Are You Stuck in Your Life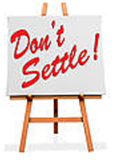 Are you stuck and have fallen into self-pity or are you going to move forward and make your life happen? Possibly you are only focused on the past experiences and from that position you are simply dragging around all the old baggage that is weighing you down due to hurtful memories.
Life is too short to live with the thought of all your old baggage paralyzing you. If you continue to carry it around, you won't get very far—because the weight becomes too overwhelming. If something didn't work out – maybe the job that you thought would be the ultimate but it wasn't—don't beat yourself up or be angry. Maybe your relationship didn't work out—unwarranted sadness and regrets can and will stop your flow. If you focus on all the pain and uncomfortable situations that you have been through over the course of your life and all the hurts that you experienced from the past, you miss out on the joys that are right in front of you. Doors are always opening up daily for each one of us, however, if you are dragging around all that old stuff, you are unfortunately placing your focus on the past which means you are missing out on the new opportunities that are being placed in front of you.
The mind is very powerful instrument, it has the ability to constantly re-play the old story and if you keep dwelling on the disappointments and going back and reliving the past, you are simply settling with what you had before instead of making it a stepping stone to take you towards your greatness.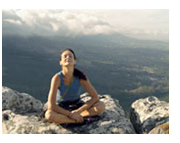 An exchange must be made. If you refuse to let go of the past, you cannot receive the new.
You need to be disciplined in your thought life. Start changing the channels of your life story and stop reliving the old because it will keep you stuck. You cannot change the past but you certainly can change the future.
Everything I am saying to you is true—I know it and I believe it because it has happened to me and I trust that it will work out for you. When you take steps of faith and trust, you begin to experience amazing things.
Copyright 2014 · All Rights Reserved - JoanMarieWhelan.com