About Child Like Creations and its Founders
---
Bio
Joan Marie Ambrose is a writer, innovator, creator and Co-Founder of Childlikecreations.com (CLC) -Prior to Co-founding CLC, Joan Marie Ambrose with her daughter, Joan Marie Whelan enjoyed creating books, lecture series and meditation CD's and related products that encourage personal self-help and self-improvement. Their theme is to teach and share tools that will allow people to change their attitudes, behavior and environment so they can nurture, grow, and succeed in creating a life of inner healing, inner peace and contentment. Joan Marie Ambrose is a Lecturer and Author of "Hello…Is Anybody Listening?!" She lectures on various topics to aid people in overcoming stress, anger and depression yet more specifically she wants to speak to the power of the Angel realm and how the Power Angels, our Lit'l Messengers, can help each one of us in our lives. She achieves this by heightening individual's self-awareness, improving their daily performance and enhancing their quality of life.  Joan Marie Whelan, Co founder of CLC is the best selling Author of "Soul Discovery 9 Principles for Revealing Your Sacred Gifts." Joan Marie has appeared on several talk shows such as The Doctors and Ricki Lake along with numerous radio shows.  They are now focusing their attention on helping children and creating a powerful, loving movement to build awareness of their Power Angels teaching children and their caregivers about values and good wholesome principles.
Purpose of Funds
These funds will allow us to start the process of manufacturing our Star Power board game with all its component parts. This game is for children ages 4-9. The game helps build confidence, self-esteem and lets the children know they are not alone but have a team of Power Angels to help and guide their way.
We have trademark expenses, which also need to be addressed to protect the integrity of this game. Child like Creations, LLC and it's Lit'l Messengers are proud to bring the Power Angels to the world.  We hope in a short time to create video's that will further enhance the message of sharing and caring and friendship to all peoples in the world.  The message at the end of the pathway when the players reach the sun tells it all. "Just because you have reached the sun, it doesn't mean that you have won.  Your journey now is to return and help a teammate learn the meaning of true friendship by expressing your concern."   We are asking you to express your concern and help us bring this Star Power game to the foreground so it can be utilized in schools, therapy office and homes around the world.  Then we all will experience what it means to express "True Friendship!"
Please join us and share this message with everyone.  We need your support to make this successful.  The rewards we are offering for the various donation levels will let you know we are grateful for your help and support.  Thank you!
Your support will change lives!
Risk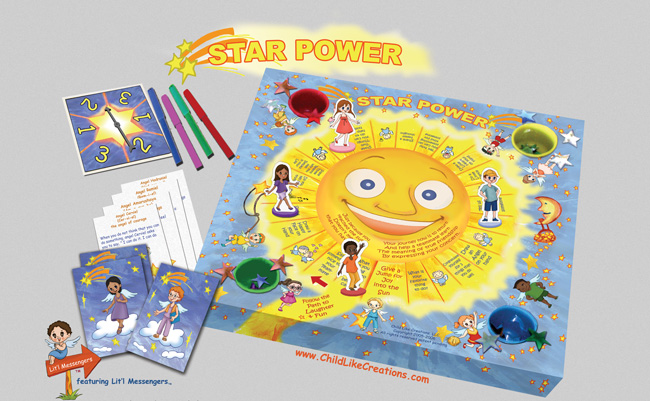 While there are risks to everything in life, we believe this is a sound opportunity to make our Company, Child Like Creations, LLC grow and prosper.  We already have several products that we are starting to market and in fact we have put in place what we call an Entrepreneurial Representative Program, somewhat like the Mary Kay concept whereby we are offering nine individuals, to start, the chance to make money and sell four of our initial products through house parties, school events and community fairs.
We are passionate about our childlike characters, the Power Angels, and we will not stop till we get the Star Power game, our Power Angel dolls, the apparel line, school supplies and other items produced, licensed and out in the world market.
Take a second and third look at the video that I made and see some of the products we are speaking about.  Tap into my message and see my passion.  I am determined and dedicated to making our Lit'l messengers, The Power Angels known and available in the world and with your help in funding us, we will succeed!
Get on board!  This is just the beginning!  The Power Angels, our Lit'l messengers are about to be launched and with your help we will be unstoppable!  Like the Unsinkable Molly Brown story, we will never give up or give in.
Please spread the word and help us build this unsinkable Company. The world needs the presence of the Power Angels to help shift the energy so we can and will live happier and healthier lives.
Thank you for taking a chance on us!
Your Support will change lives!
Send Pledge checks to Child Like Creations, LLC
P.O Box 3348
Sarasota, FL 34230
Call 973.342.1434 to pay over the phone.
You can also click on the convenient link below to go directly to our PayPal link.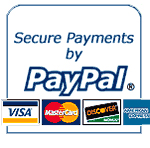 Copyright 2014 · All Rights Reserved - JoanMarieWhelan.com