Free Angel Meditations
Enjoy the Meditations —they have been recorded with you in mind
They are offered to you in the hopes that you will receive whatever it may be that will benefit your life. We all need hope and a reason for being. Each one of the six meditations has its own unique message. Thank you for taking the time to listen as you experience a shift in your life.
Angels are a gift to us and they only come to our assistance when we call them in. I speak to my angel friends on a continual basis. I hope after you have learned more about their powers that you, too, will appreciate their guidance, accept their love and invite them into your life.
·        The articles on this blog have a message and a purpose that will give you something to think about.
·        The messages are of hope and new possibilities.
·        We all can learn something new every day and I want to help you help yourself.
·        I have discovered in my life that I learn something new every day. I hope you will soon feel the same way.
Why not buy your Huggin' Pillow to go along with your Power Angel Meditations. It will help you relax and calm down so you are in the right space to listen.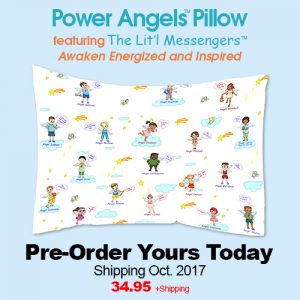 Click on your choice Listen by clicking the name and download by clicking "Download"
Angel Paschar, the Angel of Vision and Angel Sandalphon, the Angel of Empowerment
Angel Chamuel, the Angel of Love
Angel Michael, the Angel of Safety and Protection
Angel Raphael, the Angel of Healing
Angel Uriel, the Angel of Calm and Relaxation
Angel Jophiel, the Angel of Clear Thinking and Creativity